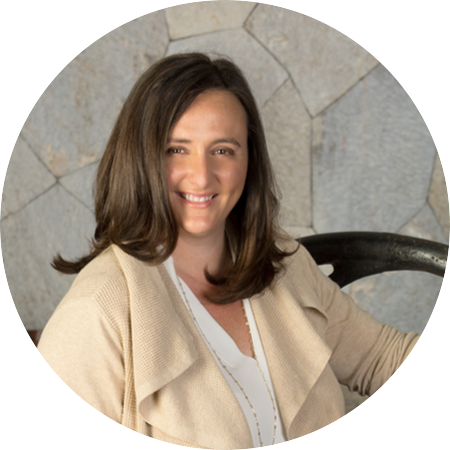 Florencia Palmaz
Born in Buenos Aires, Argentina, Florencia has a passion for food and wine that began when she was studying biology at Trinity University in San Antonio, Texas. "I started cooking all the time to relax and started a cooking group with my biology study partners," she says. "The wine followed the food as a natural accompaniment."

At Palmaz Vineyards she is the sylistic force behind the winery and the wine managing all the marketing, and creative style. Known for her contagious laughter, she lives for gathering people around the table and uses delicious food and wine to lure them. 
Florencia's interest in food and wine has led her to establish two enterprises with her mother, Amalia. Haute at Home, a national catalog company that offered gourmet foods for in-home dining; and GoodHeart Brand Specialty Foods Co. producing fine-quality prepared food and meats. Florencia divides her time between Napa and San Antonio; her hobbies include sailing, cooking and rowing. She lives on the Palmaz estate with her son Nicholas who is the first member of the third generation to roam the Palmaz vineyards.