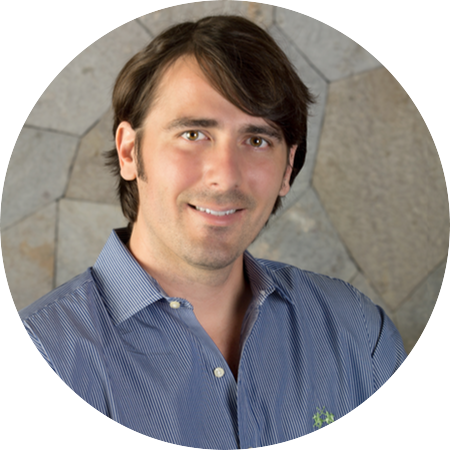 Christian Gastón Palmaz
Born in San Antonio, Texas, to Argentine parents (making him half-cowboy, half-gaucho and eventually 100 percent enologist and viticulturist), Christian, the son of Julio and Amalia Palmaz, knows every acre of the property and plays a key role in the creative team behind the wines.
Christian, who gained an appreciation for food and fine wine early in his youth, is a graduate of Trinity University in San Antonio, where he received a bachelor's degree in business while gaining an interest in geoscience and computer science. His application of highly sophisticated Geographical Information Systems (GIS) in the vineyard gives the winemaking team a better understanding of each unique terroir on the property.
"GIS is the future of farming," he says. "Making good decisions in vineyard management starts with a clear understanding about what's going on with the vines." Christian also created of the wine industry's first fully algorithmic fermentation-control system; streamlining fermentation management via this technology frees winemakers to focus more on creating top quality wine.
Christian's other passions include aviation; he specializes in flying rotorcraft. He lives on the Palmaz estate with his wife, Jessica Louise, and their son, Gastón.